iCUE QL140 RGB 140mm PWM Dual Fan Kit with Lighting Node CORE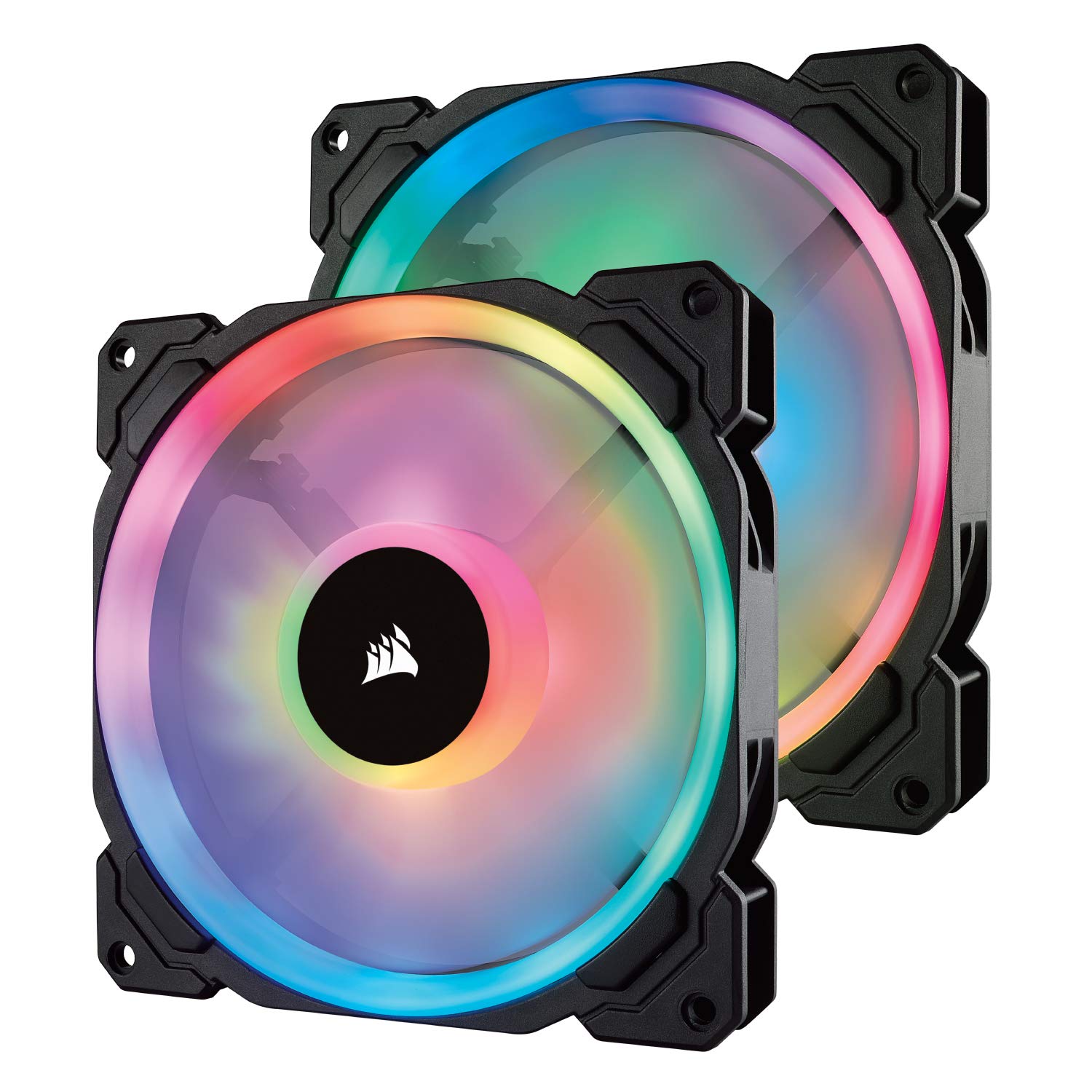 Description
16 independent rgb leds in every fan.
split between two separate light loops.
Software control and customize rgb lighting effects with the included corsair lighting.
Pwm fan control allows for dynamic speed adjustment between 6 rpm to 1.
3 rpm.
minimizing noise or maximizing airflow.
14mm fan blade engineered for low-noise operation without sacrificing performance.
›See more product details.
Size name:Lighting Node PRO Included
Style name:Dual Pack
The corsair ll140 rgb pwm fan combines excellent airflow,
low-noise operation and 16 brilliant independent rgb leds, spread
between two separate light loops that encircle the fan and its
hub. Pair with the included corsair lighting node pro to
customize lighting with a wide array of vivid effects and
patterns. Using an optimized 140mm fan blade and pwm control, set
the speed of the fan anywhere from 600 rpm to 1, 300 rpm for
precise noise and airflow adjustment. Made for those seeking
excellent airflow, quiet operation, and powerful lighting, the
corsair ll140 rgb fan puts your pc back in the loop.