27-inch iMac with Retina 5K display: 3.1GHz 6-core 10th-generation Intel Core i5 processor, 256GB
Apple iMac All-in-One Desktop Computer - Intel Core i5 10th Generation - 8GB RAM - 256GB SSD - 27 inch 5K Display - (MXWT2AB/A)
About the product:
Processor - Intel Core I5
RAM - 8 GB
Storage - 256 GB
Graphics: Radeon Pro 5300
Screen size - 27 inches
Mac OS
Information on Apple iMac Intel Core i5 10th Gen 8GB RAM 256GB SSD 27 Inch 5K Desktop All-in-One Desktop Computer (MXWT2AB/A):
trade mark Camel
Product Code 630459
Model MXWT2AB/A
general
the color White
Disc type All-in-one desktop computer
touch screen desktop unavailable
desktop processor Intel Core i5
Desktop memory (RAM) 4 GB
hdd capacity for desktop 256 GB SSD
GPU AMD Radeon Pro 5300
Dedicated graphics memory capacity -
Desktop screen size 27 inches
screen resolution 29,289
screen type -
Supports 3D unavailable
desktop operating system Mac OS
CD player -
Built-in microphone available
Amplifiers inner
Ethernet available
Wireless Lan available
Bluetooth available
Why to buy Apple iMac Intel Core i5 10th Gen 8GB RAM 256GB SSD 27" 5K All-in-One Desktop Computer (MXWT2AB/A) :

Unparalleled experience
The Apple iMac desktop has a new design that is more unique than ever before. It also comes with a new processor designed with one of the innovative technologies, graphics and storage, as well as high-frequency connectivity, as it produces more distinctive images than ever so that you get an immersive experience with the features you use. The Apple iMac desktop takes care of all your tasks.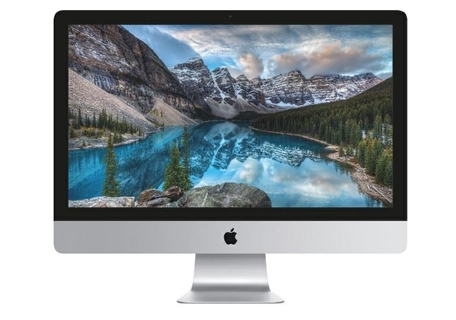 Performance Boost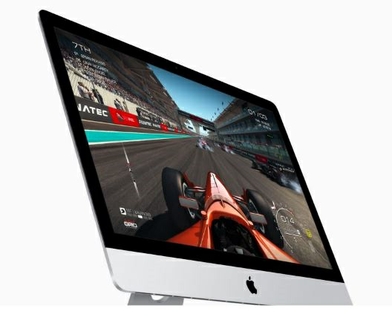 The Apple iMac is faster and more powerful than ever. Built with a 7th generation Intel Core i7 processor and the latest high-performance graphics, the Apple iMac comes with a fast Fusion engine that has perfect standard controls with a 27-inch Retina display. You can do whatever you love to do at maximum speed.
Colors are brighter than ever
The Retina display shines brighter on the new Apple iMac desktop, with a billion colors brighter than ever and 500 nits of brightness, graphics get all-new light and higher pixel density for a sharper, clearer picture, plus email Your documents and documents look smarter than ever.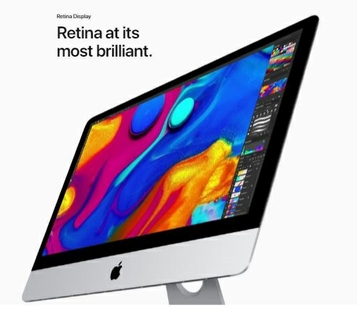 Speed ​​in performance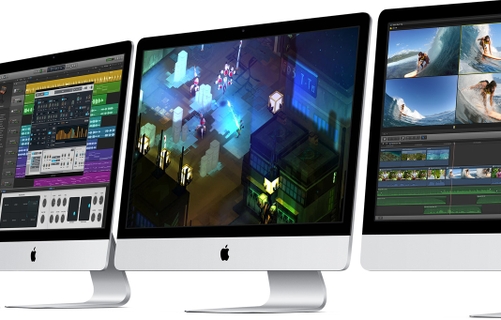 With 7th Gen Intel Core processors, your PC looks smarter than ever, as Turbo Boost helps you get more power when using processor-intensive applications like Logic Pro or Final Cut Pro. It all happens behind the scenes, but you'll see the difference in so many ways.
Colors with more balance and precision
With a world full of stunning colors, the Apple iMac desktop has a perfect P3 Retina display that converts white light bulbs into advanced red and green phosphors. So all three colors - red, green and blue - show you well and show the color of the real world with more balance and accuracy.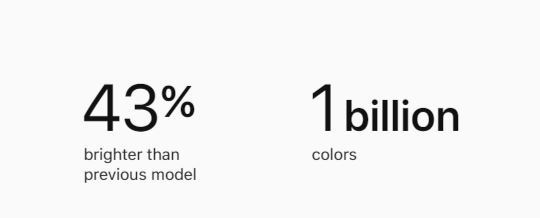 Double the speed and bandwidth of the previous generation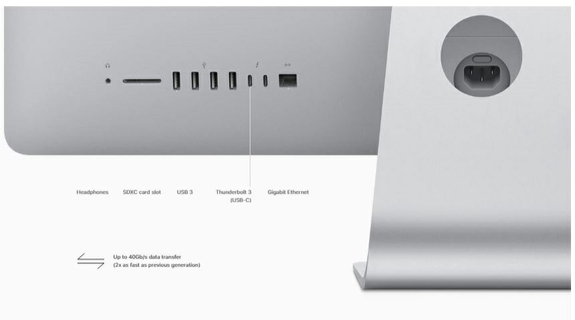 The Apple iMac Desktop comes with 2 standard USB-C Thunderbolt 3 ports that fit all iMac models, providing data transfer speeds of up to 40Gb/s for external drives and cameras and doubling the bandwidth for video and display communication. Four USB 3 ports give you plenty of options for connecting devices, including a printer, drive and more, plus super-fast 3-stream Wi-Fi and Bluetooth 4.2 wireless technology.
Innovative design with advanced engineering
The Apple iMac Desktop combines form and function at the same time. It has an all-in-one design for display, processing, graphics, storage, memory, and more. The Apple iMac desktop also includes an advanced and more impressive display filled with new technologies that take you even more. Perfect, all in a 5mm design.

rechargeable keyboard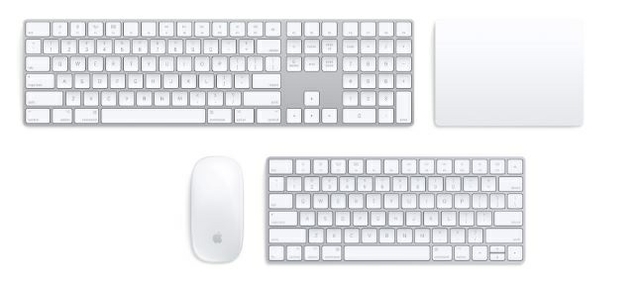 The new Magic Digital Keyboard is rechargeable, which makes typing, editing spreadsheets, or switching between applications even easier. The Magic Mouse 2 or Magic Trackpad 2 can also be paired with the Apple iMac desktop whether you use it for gaming or work. In addition to the new Magic Keyboard, it has been elegantly designed and perfect engineering that makes it stable all the time for more comfortable and accurate typing.
Watch also