27-inch iMac with Retina 5K display: 3.3GHz 6-core 10th-generation Intel Core i5 processor, 512GB
20% discount Apple Mac 2020, Core which are 5, 27 - inch, 8 GB RAM 0.512 GB, Silver
Key Features
27-inch (diagonal) Retina 5K display, 5120×2880
Possibility to choose glass with microscopic particles
10th Generation Intel Core i5 Six-Core Processor or Eight-Core Intel Core i7 Processor
From the tenth generation
AMD Radeon Pro 5300 or 5500 XT . graphics processor
Ultra-fast SSD storage
2 Thunderbolt 3 (USB-C) ports
4 USB-A ports
Gigabit Ethernet port
FaceTime HD 1080p camera
802.11ac Wi-Fi and Bluetooth 5.0
Magic Mouse 2
Magic Keyboard
Specifications
the screen
Touch screen: no
Graphics Card: AMD Radeon Pro 5300
Graphics memory (integrated / dedicated): dedicated
Graphics Memory Capacity: 4GB
Screen Size (Inch): 27 Inch
ports
Connectivity Technology: Wi-Fi, Bluetooth
Card Reader: Yes
Network Card: Yes
Speaker Type: Stereo
TV output: no
Healer
Processor Type: Core i5
Technical characteristics
Platform: all in one
Color: Silver
memory
Total Storage Capacity: 512GB SSD
RAM: 8 GB
Camera
Built-in webcam: Yes
Other
made in China
Memory Card Slot: Yes
Power supply: 100-240V 50/60Hz
Series name: iMac
Product type: All-in-one desktop computer
Brand Name: Apple
Optical drive: no
Features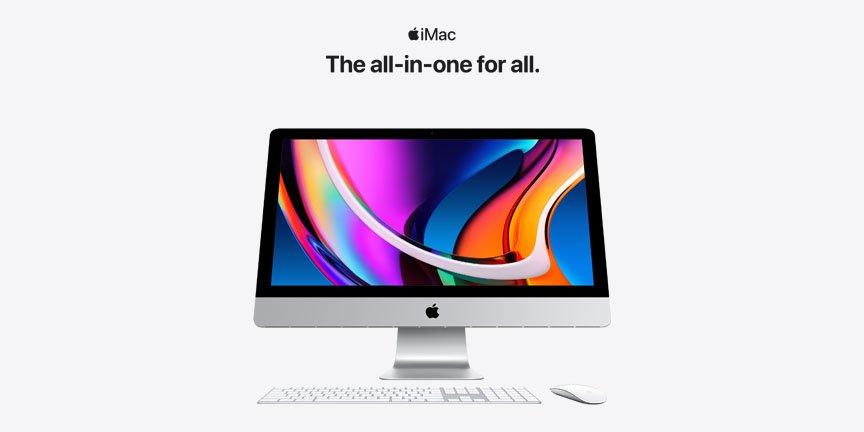 all in all.
Whatever ideas you have in mind, iMac helps you implement them. It's beautifully designed, easy to use and packed with powerful tools that push any project to new heights. The new 27-inch model elevates your experience in every aspect with faster processors and graphics, more memory and storage, enhanced audio and video capabilities, and a Retina 5K display that's more beautiful than you've ever seen. It's the complete all-in-one desktop that gets more done with speed and power than ever before.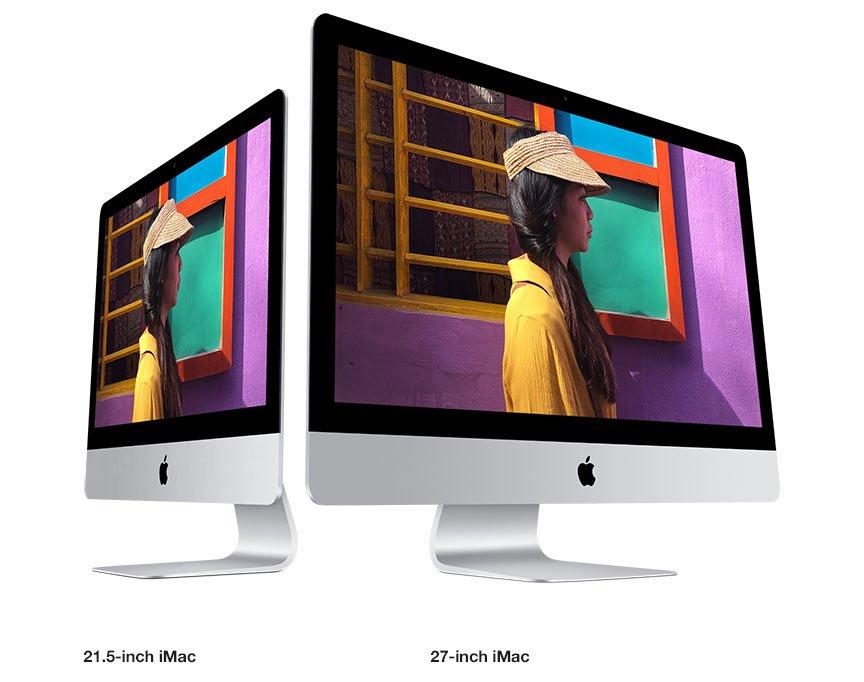 iMac 21.5-inch iMac 27-inch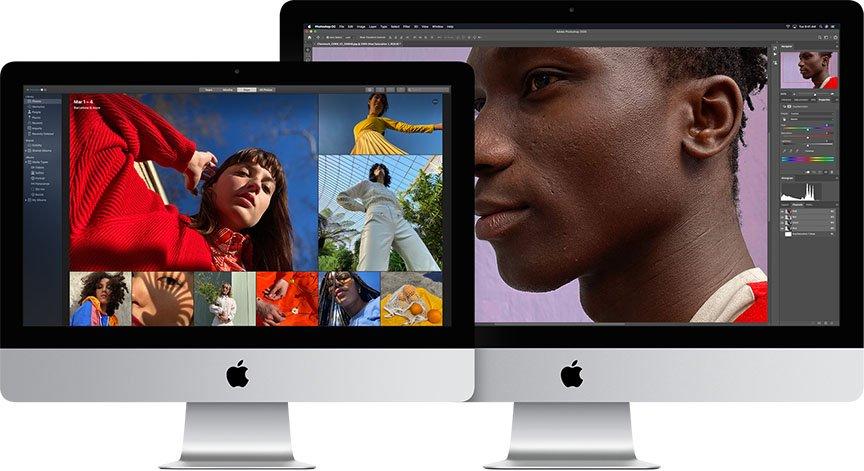 Retina screen
From her beauty, you will love sitting in front of her.
With support for a billion colors and 500 nits brightness, the Retina display makes everything you see more beautiful. Pictures and graphics dazzle you with their clarity and text. For the first time, the 27-inch iMac comes with True Tone technology for a more natural and realistic viewing experience, with a choice of microscopic glass that reduces glare to a minimum.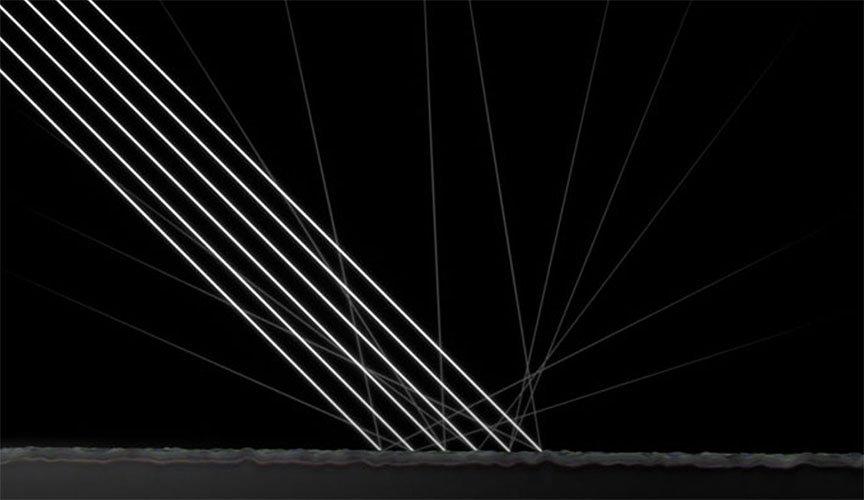 Glass with microscopic particles
Great details with a little glare.
Introduced for the first time with Pro Display XDR, micro-grain glass is now available with the 27-inch iMac changing the standard for working in areas exposed to sunlight, direct light or changing lighting conditions. Unlike traditional matte coatings, the microscopic particles are etched into the glass at the nanometer level. Thus, the level of glare is reduced without compromising the contrast, so the images appear in excellent quality.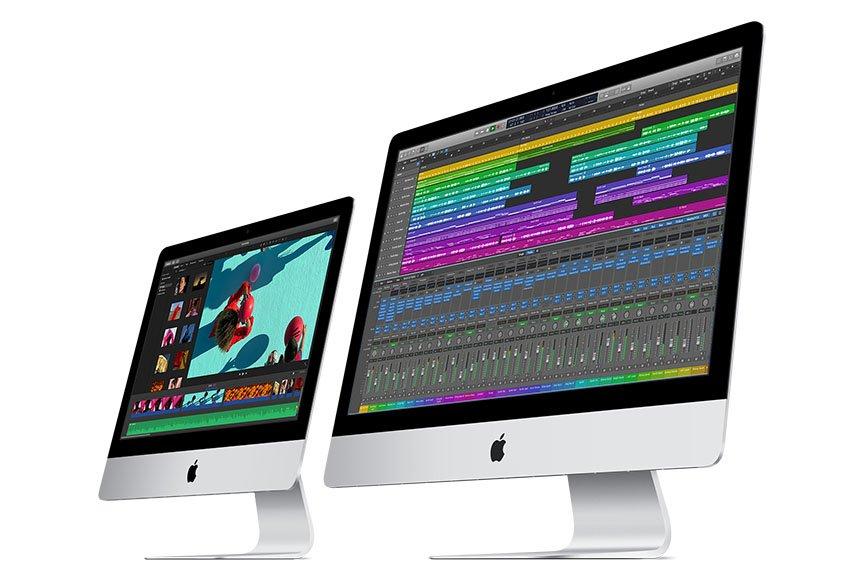 Processor and memory
lightning speed; Hold on tight.
Powerful processors are an integral part of iMac, and the 21.5-inch features a processor configurable to 6-core Intel Core i7 to give you all the power you need to get creative in Photoshop, edit videos or create music. The 27-inch model comes with a processor configurable to Intel Core i9 with 10 cores to take on the big tasks like formatting dozens of audio tracks or compiling and testing code.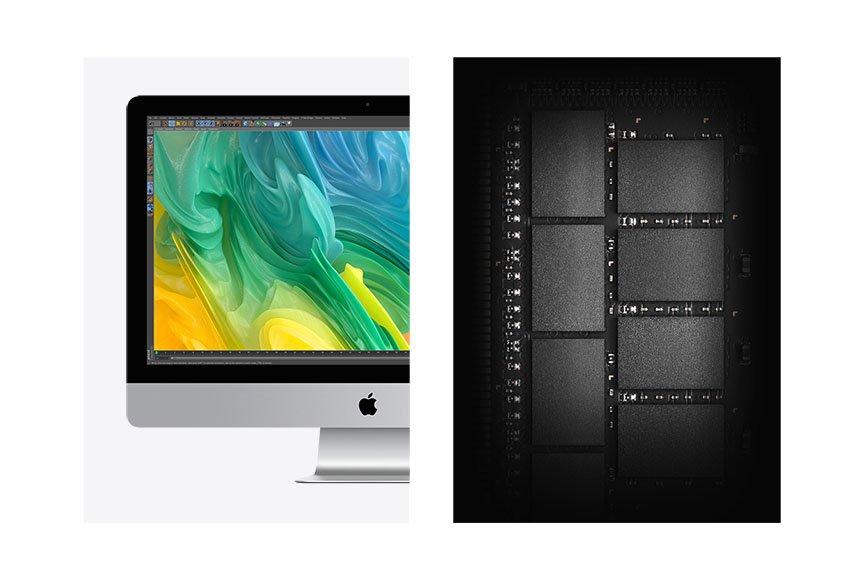 More memory for big tasks.
The 21.5-inch iMac can be configured with a massive memory capacity of up to 32GB. And the 27-inch iMac can now be configured with up to 128GB of memory, twice the capacity of the previous generation, to get the most complex professional tasks twice as fast.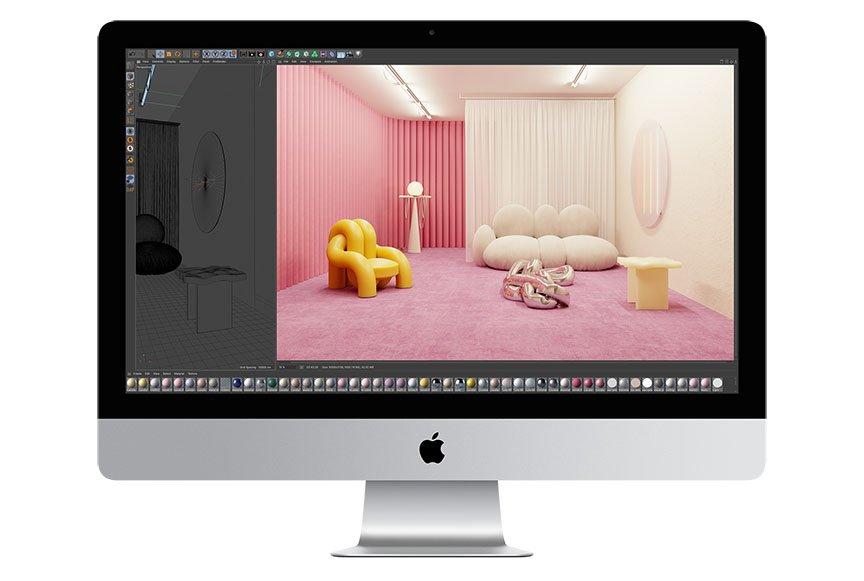 Graphics
Content, at the highest level.
Your eyes will love everything you see thanks to the iMac's great graphics. The 21.5-inch model comes with an AMD Radeon Pro 500X graphics processor that can be configured with an AMD Radeon Pro Vega 20 GPU for tasks like rendering 3D models or adding complex video effects with ease. . The 27-inch model features an AMD Radeon Pro 5000 series graphics processor with up to 16GB of GDDR6 memory and up to six times the speed of 8GB² memory to work on Ultra HD video or develop lifelike games.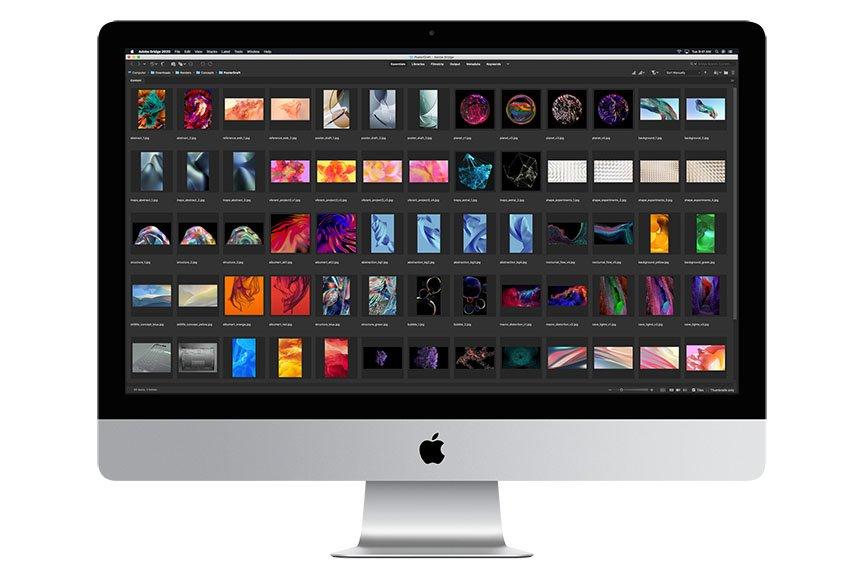 Storage
More space. higher speed.
Ultra-fast SSDs have become a standard feature on all iMac models, providing more space and faster speeds. The 27-inch iMac can now be configured with a massive ³8TB SSD with up to 3.4GB/s⁴ sequential read/write speeds, so you can access lightning-fast photo, video, large file and professional app libraries.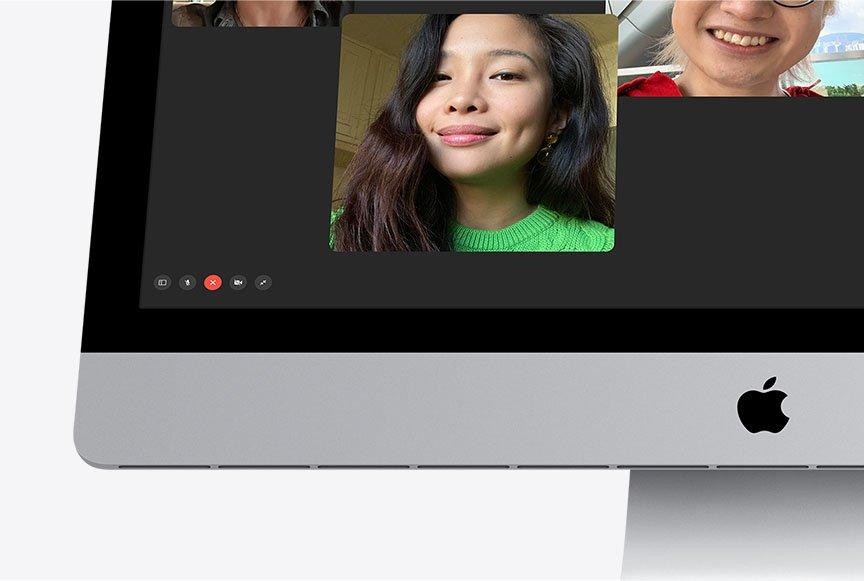 Camera, speakers and microphones
microphone. camera. action.
iMac is all the power in the world of communication, connectivity and content presentation, from crystal clear video calls and audio recordings to immersive music and movies. The 27-inch iMac now comes with a FaceTime HD 1080p camera and studio-quality three-microphone array. It is also equipped with a T2 chip that works in harmony with the speakers to balance the changing sound and improve the bass response so that your content of all kinds enjoy rich, balanced and high-fidelity sound.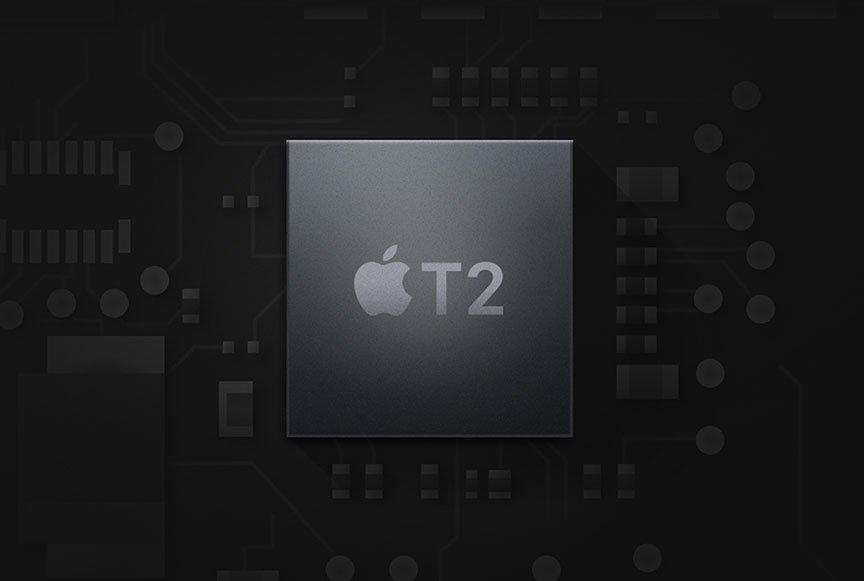 Apple T2 Security Chip
Your bodyguard.
The 27-inch iMac comes with the Apple T2 Security Chip with the Secure Enclave coprocessor that provides the essential platform for secure booting and encrypted storage. The T2 chip also comes with powerful features such as a FaceTime HD 1080p camera, facial recognition, enhanced bass response for speakers, and "Hey Siri" support. It also contributes to transcoding HEVC videos at up to twice the speed of the previous generation.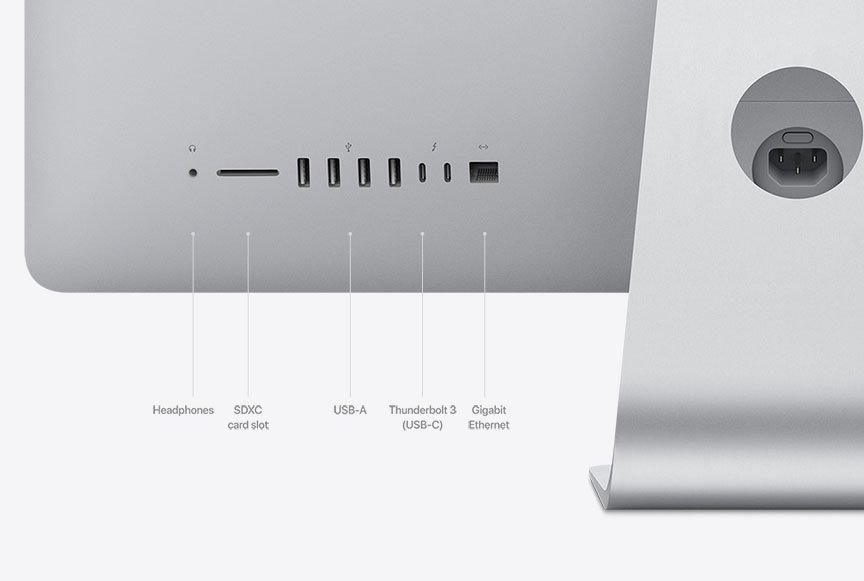 Connection
Multiport, for multiple options.
Every iMac has two high-speed Thunderbolt 3 (USB-C) ports and four USB-A ports. Thus, you have plenty of options to enjoy superior performance by connecting external drives, cameras, monitors, and more. All iMac models also come with a 1Gb Ethernet port, but you can now configure your 27-inch iMac with a 10Gb Ethernet port to get up to ten times the transfer speed of the previous generation. And with super-fast Wi-Fi and Bluetooth technology that's standard on all iMacs, the 27-inch model with Bluetooth 5.0 lets you access your favorite content and connect to your wireless devices in a jiffy.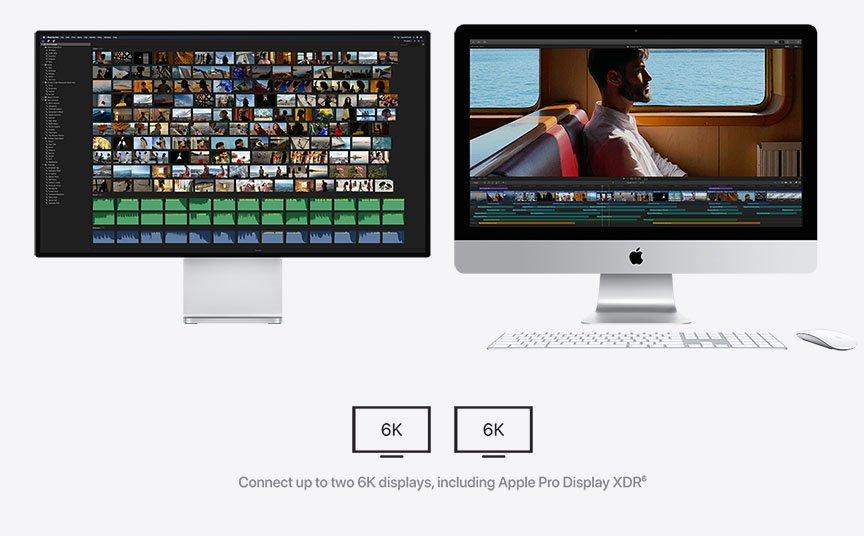 From workspace to exhibition space.
You can add up to two 6K displays with Thunderbolt 3 for the perfect workspace.
Source: www.apple.com