Corsair Vengeance LPX 16GB (2x8GB) DDR4 DRAM 3200MHz C16 Desktop Memory Kit - Black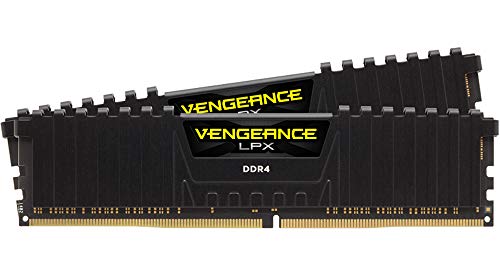 Description
Vengeance LPX memory is designed for high-performance overclocking. The heatspreader is made of pure aluminum for faster heat dissipation.
and the eight-layer PCB helps manage heat and provides superior overclocking headroom Pure aluminum heat spreader for faster heat dissipation and cooler operation Compatibility tested across 100 Series motherboards for reliably fast performance XMP 2.0 support for trouble-free.
automatic overclocking.