SOCHI Toploading Slim Bag 15.6"
SOCHI Toploading Laptop case
Sochi Ultra Slim Toploading is a modern and stylish laptop bag. Its elegant, modern design was developed by our designers in our creative studio in Paris. This toploading bag means that your laptop is inserted from the top of the bag. Easy to insert, your computer is secured with Velcro.
Sochi has an expandable and padded interior compartment, providing optimal protection for your laptop.You will also find a slimline compartment for tablets up to 10.1''.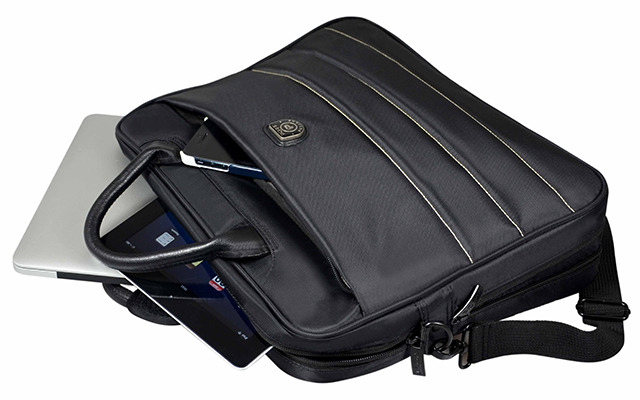 A removable and adjustable carrying strap means you can transport items with ease, leaving you free to use both hands.
There is also a trolley strap on the reverse of this bag, which is very convenient for carrying your bag and trolley with one hand.
Our designers have fitted this bag with black metal buckles and zippers for optimum quality and durability. Its traditional carrying handle is designed to be both stylish and comfortable.
The lifetime warranty ensures you share our feelings when selling you this product and our belief that it is sturdy, reliable and durable!
Matter Fabric
Trolley strap Yes
Shoulder Strap Yes
Compartiment pour tablette Yes
Top Loading Yes
Front Pocket with Organizer Yes
Warranty Limited Lifetime warranty