13-inch MacBook Air: Apple M1 chip with 8-core CPU and 8-core GPU, 512GB - Gold
APPLE MacBook Air: 13 Inch M1 chip with 8-core CPU and 8-core GPU, 512GB, 8GB RAM, Gold - MGNE3AB/A
Brand: APPLE
Model: MGNE3AB/A
MacBook Air
Screen: 13 Inch
M1 chip
Processor: 8-core CPU
8-core GPU
8GB RAM
Internal Memory: 512GB
Color: Gold

energy. It is in the air
Apple's thinnest and lightest laptop, completely transformed by the Apple M1 chip. CPU speeds up to 3.5x faster. GPU speeds up to 5x faster. Apple's most advanced Neural Engine for up to 9 times faster machine learning. Longest battery life ever in a MacBook Air. Silent fanless design. Not that much power was completely ready to go.
Small slide. A giant leap
he is here. The first chip from Apple designed specifically for the Mac. Equipped with an astonishing 16 billion transistors, the Apple M1 System on a Chip (SoC) integrates the CPU, GPU, Neural Engine, I / O, and much more into one small chip. With impressive performance, dedicated technologies, and industry-leading energy efficiency, ¹ M1 isn't just a next step for Mac, it's another level entirely.
Octa-core processor devours tasks. Sips battery
The M1 has the fastest CPU ever made by Apple. With this kind of processing speed, MacBook Air can do new and very intense tasks like professional-quality editing and action-packed games. But the M1's octa-core CPU isn't just 3.5 times faster than the previous generation, it balances high-performance cores with efficiency cores that still can crush everyday tasks while using only a tenth of the power.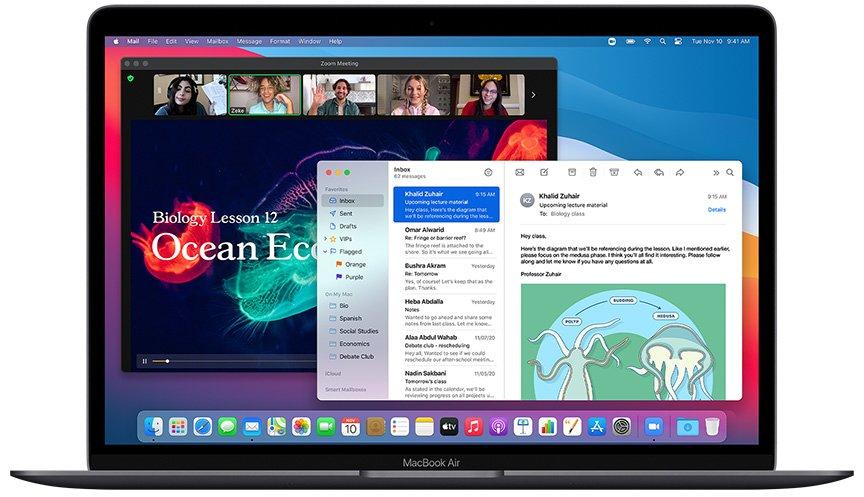 macOS Big Sur power over the M1
Developed to unleash the potential of the Apple M1 chip, macOS Big Sur transforms the Mac with significant performance benefits and more. Powerful app updates. Beautiful new design. Industry-leading privacy features and best-in-class security. It's the most powerful Apple program ever that works on the most advanced Apple devices to date.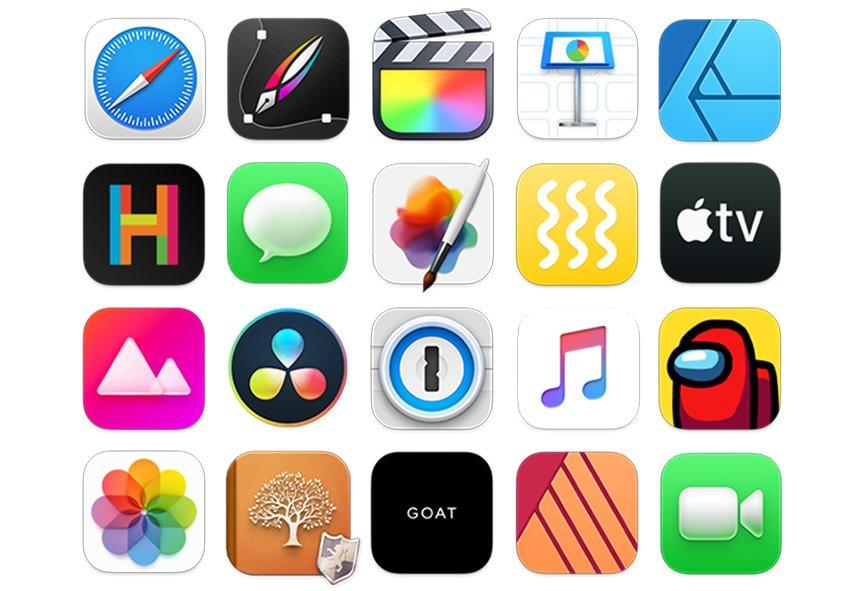 The largest collection of apps ever
Run powerful apps designed for M1. All your current apps work thanks to Rosetta 2. For the first time, you can use your favorite iPhone and iPad apps directly on macOS Big Sur. Together, you'll gain access to the largest collection of Mac apps ever.
More Information
Bluetooth Yes
Brand Apple
CPU Model 8-core CPU
DVD Writer No
Number of HDMI 1
HDMI Yes
Internal Memory 512GB
Operation System OS
Model Number MGNE3AB/A
RAM Memory 8Gb
Screen Size 13 inch
Wifi Yes
Touch Screen No
USB Yes
USB input Numbers 2
Graphics - VGA 8-core GPU
Color Gold