Ryzen7 3800X 8/16 3.9GHz 512KBCache
Wraith Prism Cooler 105W
AMD Ryzen 7 3rd Gen - RYZEN 7 3800X Matisse (Zen 2) 8-Core 3.9 GHz (4.5 GHz Max Boost) Socket AM4 105W 100-100000025BOX Desktop Processor
3rd Gen Ryzen
Socket AM4
Max Boost Frequency 4.5 GHz
DDR4 Support
L2 Cache 4MB
L3 Cache 32MB
Thermal Design Power 105W
With Wraith Prism cooler
🔥Don't forget Windows 10, we have OEM, Download and USB versions available
<iframe class="ql-video" frameborder="0" allowfullscreen="true" src="https://www.youtube.com/embed/ViddsDFIkwY?showinfo=0"></iframe>
Question about the product info?
FEEDBACK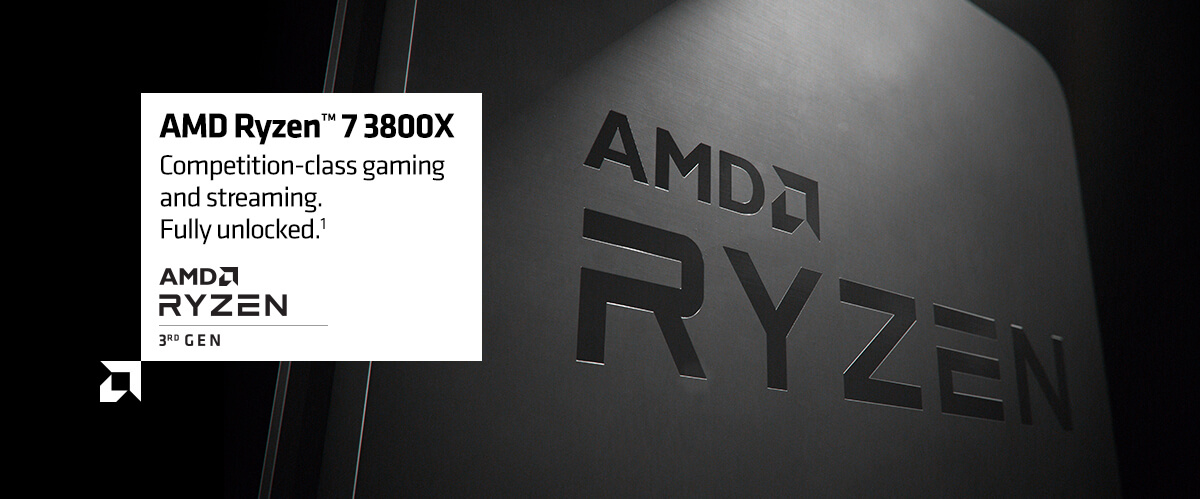 So fast, they'll think you're cheating
Experience elite performance in games, content creation, and intense multi-tasking. A beautifully balanced design for serious PC enthusiasts.


First processors with PCIe® 4.0, delivering double the graphics and storage bandwidth2
Massive 36MB GameCache memory on-chip to boost game performance
Cool, quiet, and efficient 7-nanometer technology

You pick the color
The AMD Wraith Prism Cooler, with color-controlled LED lighting and support for Razer Chroma.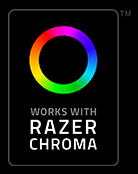 TECHNICAL SPECIFICATIONS
Cores/Threads8/16Max Boost**Up to 4.5 GHzGameCache36MBTDP105WPCIe Version4.0Unlocked for Overclocking1Yes + Precision Boost Overdrive3In Box CoolerWraith PrismSocketAM4
Footnotes
** Max boost is the maximum frequency achievable by a single core on the processor running a bursty single-threaded workload. Max boost will vary based on several factors, including, but not limited to: thermal paste; system cooling; motherboard design and BIOS; the latest AMD chipset driver; and the latest OS updates.
1. AMD product warranty does not cover damages caused by overclocking, even when overclocking is enabled via AMD hardware.
2. Specifications of 3rd generation Ryzen processors as of January 2, 2018. As of January 7, 2019, the AMD's latest 2nd Generation Ryzen processors and Intel's latest 9th Generation Intel Core processors use the PCIe Gen3 interface. RZ3-2
3. Precision Boost Overdrive requires an AMD Ryzen Threadripper, AMD Ryzen 5 3000, AMD Ryzen 7 3000, or AMD Ryzen 9 3000 Series processor and a motherboard compatible with one or more of these processors. Because Precision Boost Overdrive enables operation of the processor outside of specifications and in excess of factory settings, use of the feature invalidates the AMD product warranty and may also void warranties offered by the system manufacturer or retailers. GD-135
© 2019 Advanced Micro Devices, Inc. All rights reserved. AMD, the AMD Arrow logo, Ryzen, Radeon and combinations thereof are trademarks of Advanced Micro Devices, Inc.

LEARN MORE ABOUT THE RYZEN 7 3800X
Question about the product info?
FEEDBACK
Model
Brand AMD
Processors Type Desktop
Series Ryzen 7 3rd Gen
Name Ryzen 7 3800X
Model 100-100000025BOX
Details
CPU Socket Type Socket AM4
Core Name Matisse (Zen 2)
# of Cores 8-Core
# of Threads 16
Operating Frequency 3.9 GHz
Max Turbo Frequency 4.5 GHz
L1 Cache 512KB
L2 Cache 4MB
L3 Cache 32MB
Manufacturing Tech 7nm
64-Bit Support Yes
Memory Types DDR4 3200
Memory Channel 2
PCI Express Revision 4.0
Max Number of PCI Express Lanes 16
Thermal Design Power 105W
Cooling Device Heatsink and fan included
Windows 11 Supported