Houston 15.6 Topload Grey
PORT DESIGNS HOUSTON Briefcase Topload, 15.6 inch, Grey
satile laptop bags
These various bags come to enable you to save your laptop, tablet, digital cameras, and even books and documents.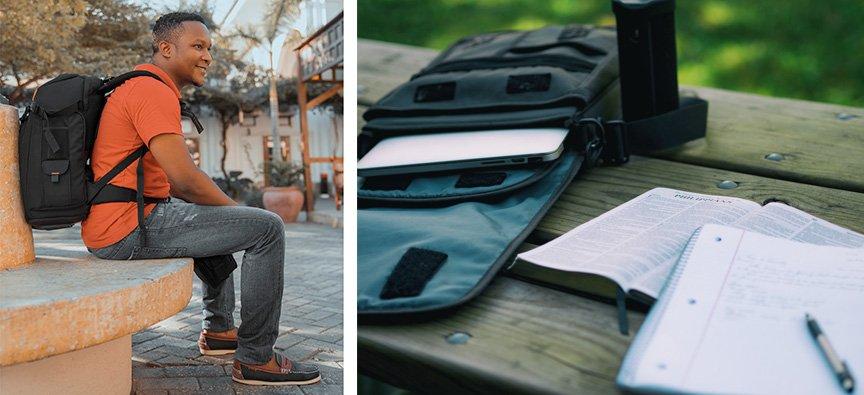 Durable design
Designed from strong materials with high quality to preserve the important and necessary contents in it.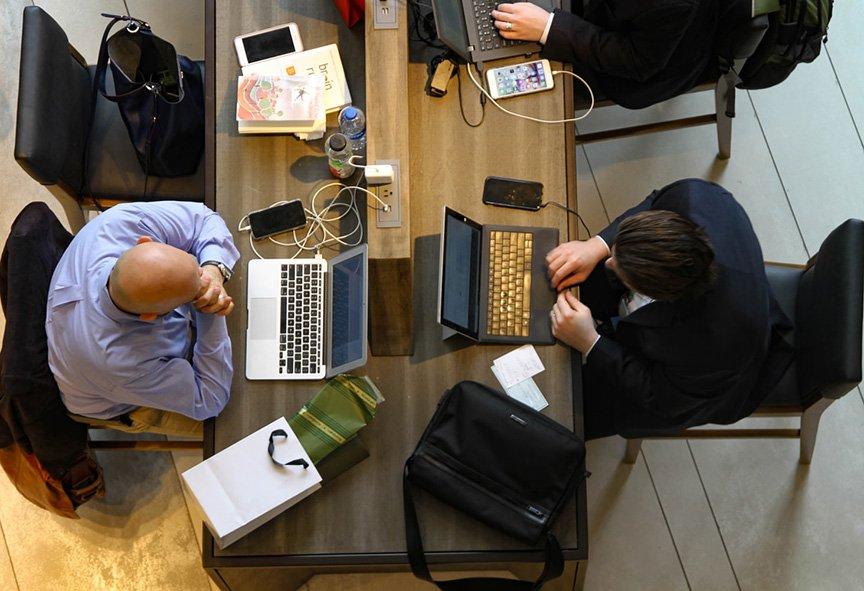 Houston Toploading is an elegant and popular laptop bag. Its sleek and modern design was developed by our designers in our creative studio in Paris. This toploading bag means that your laptop is inserted from the top of the bag.
Houston has a reinforced compartment, to provide optimal protection for your laptop. There is also a compartment for tablets up to 10.1''.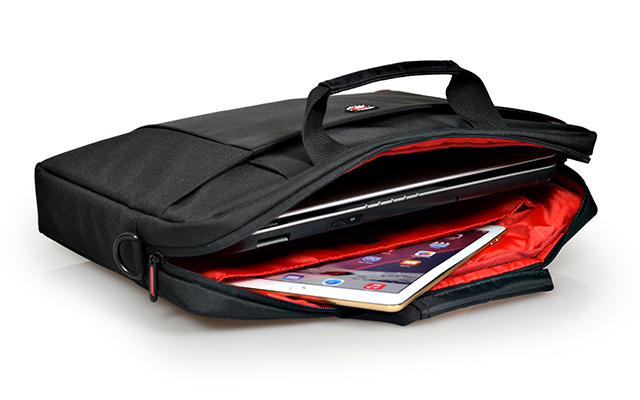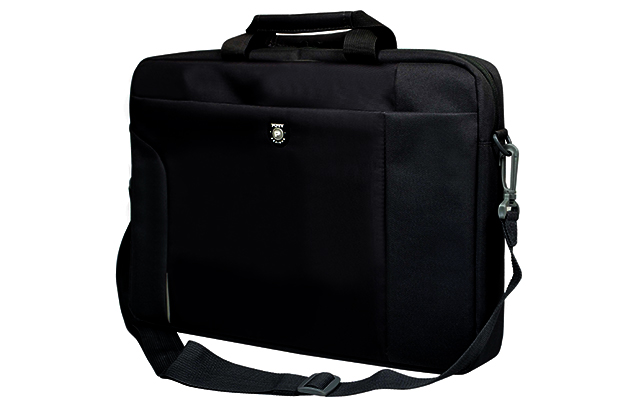 On the front there is a large zipped pocket with an organiser, meaning you can easily carry your battery charger, your smartphone and your accessories. A removable carrying strap allows you to carry items with ease, leaving you free to use both hands.
There is also a trolley strap on the reverse of this bag, which is very convenient for carrying your bag and trolley with one hand.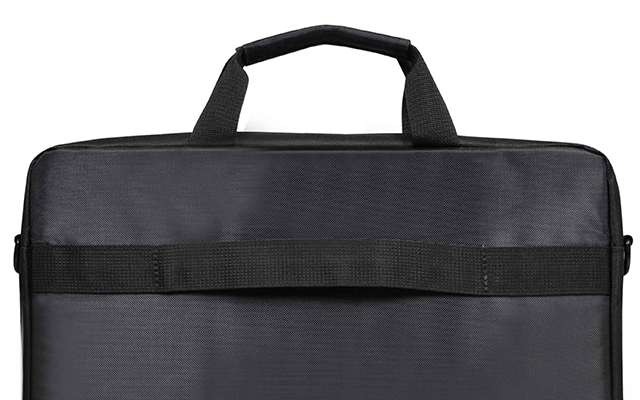 The lifetime warranty ensures you share our feelings when selling you this product and our belief that it is sturdy, reliable and durable!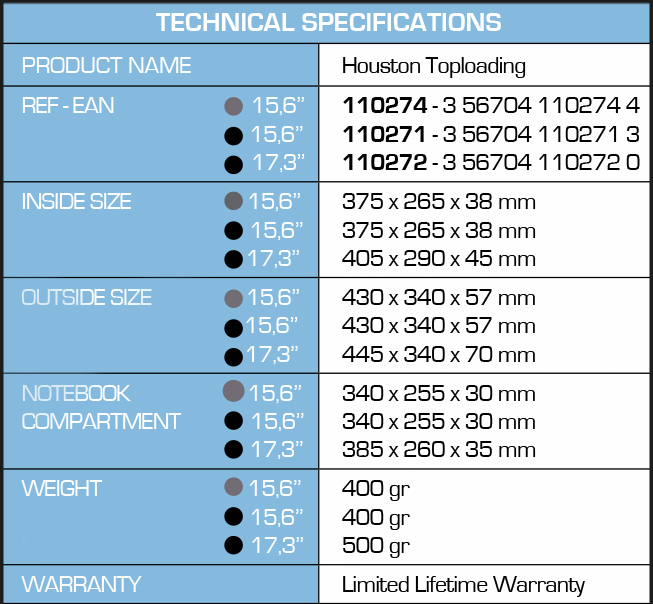 Matter Fabric
Trolley strap Yes
Shoulder Strap Yes
Compartiment pour tablette Yes
Top Loading Yes
Front Pocket for Accessories Yes
Warranty 2 years