Corsair iCUE LS100 Smart Lighting Strip Expansion Kit 450 mm (Individually Addressable LEDs, Built-In Light Diffusion, Easy Installation) Includes 2 x 450 mm Strips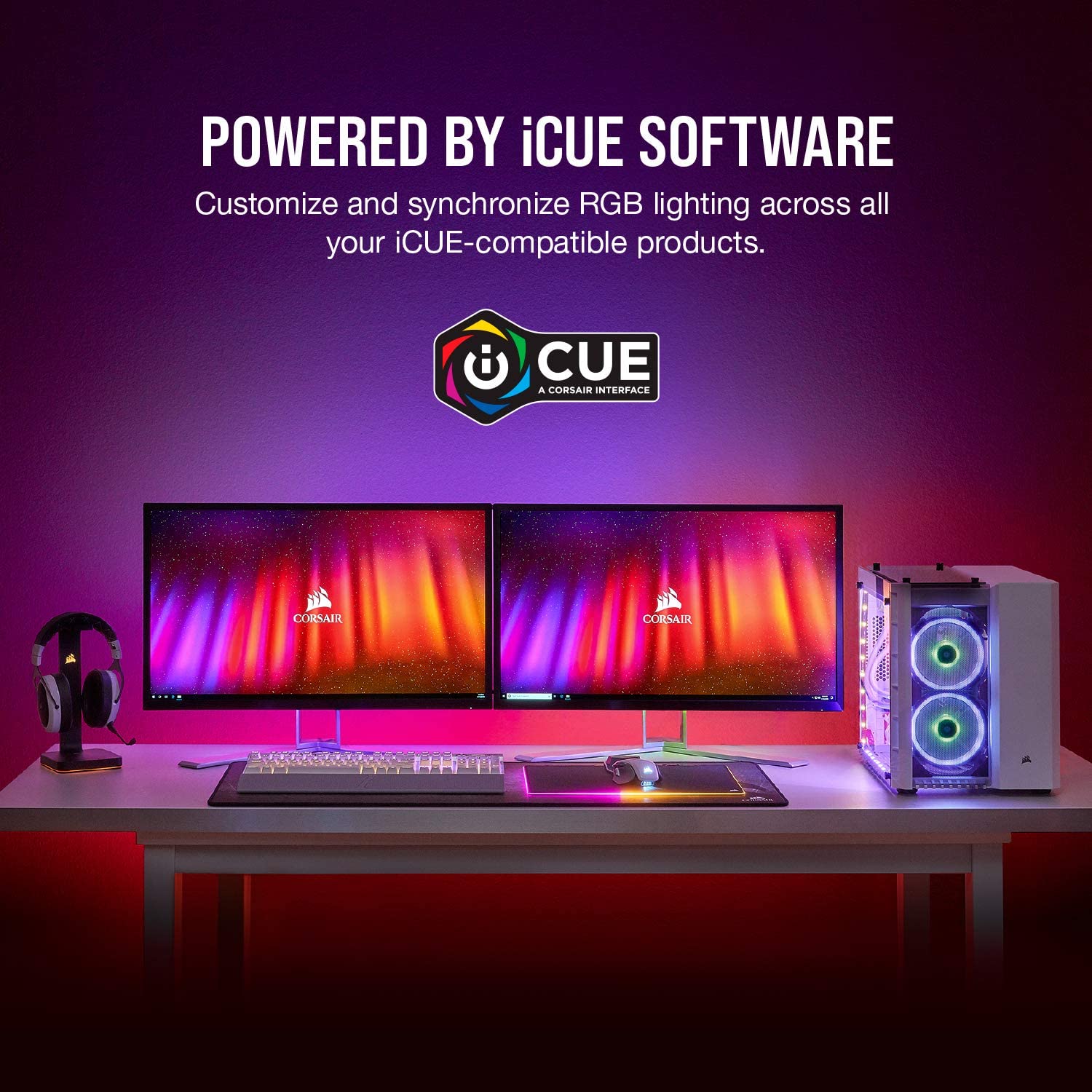 Description
About this item.
Expand your lighting: Add 2x additional 450mm strips with 27 individually addressable LEDs each to your ambient lighting setup (requires iCUE LS100 smart lighting strip starter kit, sold separately)..
Immersive ambient lighting: extend your RGB lighting beyond your PC, bathing your environment in diffused colors and intricate lighting effects to create an immersive backdrop..
Integrate with games and media: dynamically match the on-screen action in games, Movies, and videos, or turn your room into a living Visualizer for your music..
Powerful iCUE software: fully customize and synchronize RGB lighting across all your Corsair RGB icue-compatible products, including fans, DRAM, keyboard, and more..
Imported from USA.
Style:LS100 Expansion 450mm
Enhance your ambient lighting setup with a Corsair iCUE LS100
Smart lighting strip expansion, adding two additional 450mm
strips to your iCUE LS100 Smart lighting system with 27
individually addressable RGB LEDs each. Dynamically integrate
your ambient lighting with your games and media for a truly
immersive experience. Control and synchronize your lighting
effects across all your compatible Corsair devices with powerful
iCUE software. LS100 Smart lighting strips come in a
light-diffusing casing that softens and blends light. Mounting
quickly and securely with magnetic fasteners and adhesive
backing, LS100 Smart lighting strips make it easy to add ambient
RGB lighting to any setup.