Meet Up Expansion Mic
SUPERIOR SOUND IN LARGER HUDDLE ROOMS
Logitech Expansion Mic for MeetUp provides greater flexibility in huddle room configurations. Meetup's built-in beamforming mics are optimized for up to 4 meters. To extend that range up to 5 meters, add an Expansion Mic. So whether people are seated at a table, sitting against the wall, or standing, Expansion Mic for MeetUp means everyone will be heard.
ADDITIONAL FEATURES
HEAR CLARITY UP TO 5 METERS
Because huddle rooms vary in size, we created Expansion Mic to provide additional flexibility in different room configurations. Expansion Mic extends Meetup's microphone pickup range to 5 meters.
EASILY MUTE CALLS
A microphone mute button lets those at the far end of the table mute the entire speakerphone system. The indicator light shows when the microphone is muted, when a call is active, and when Bluetooth® wireless pairing has begun.
EXPANSION MIC FOR MEETUP
Add-on microphone with mute control for extended audio range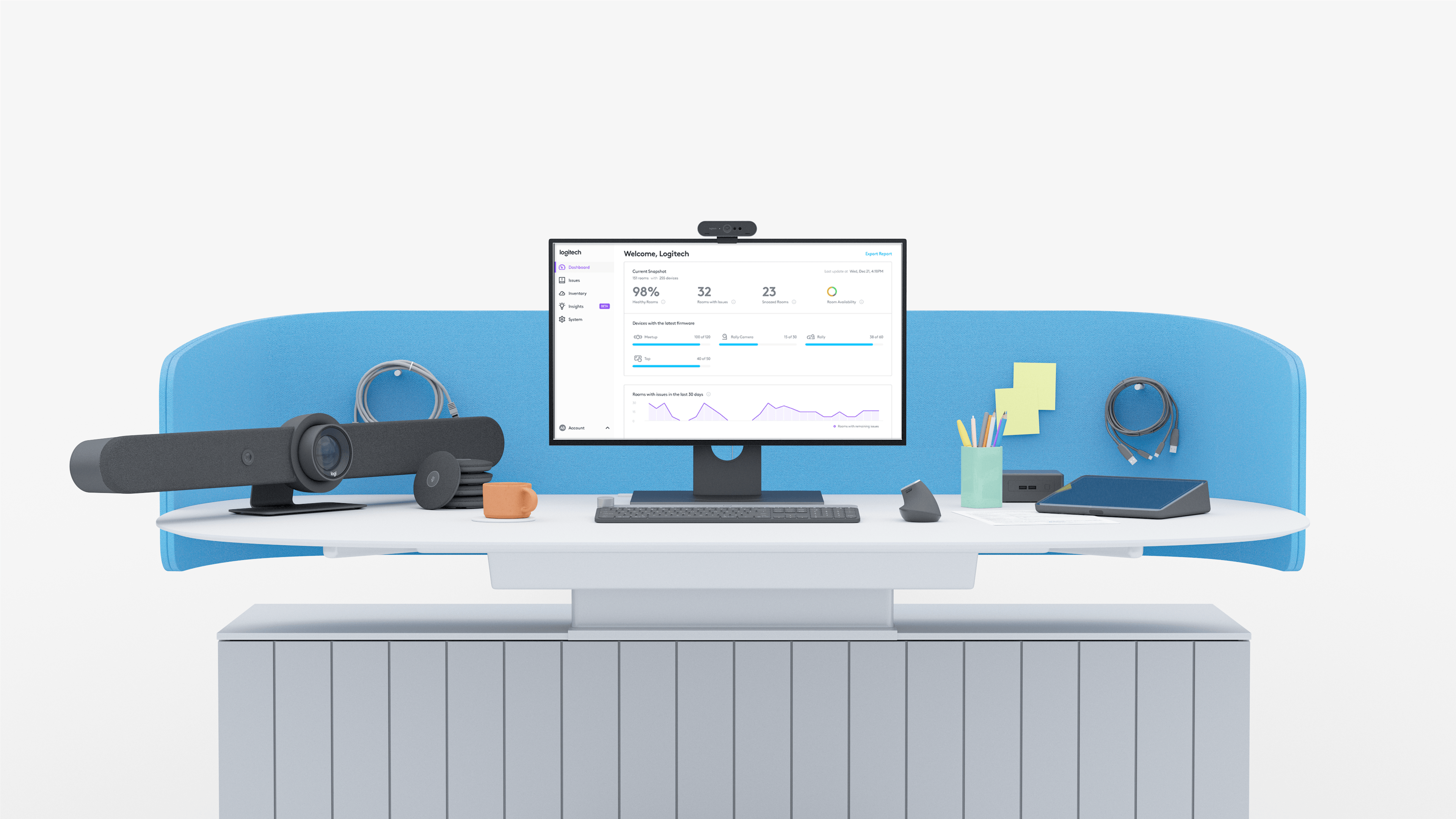 SPECS & DETAILS
SUPPORT
Expansion Mics
Height: 13.4 mm
Width: 83 mm
Depth: 83 mm
Weight: 302 g
SYSTEM REQUIREMENTS
Logitech MeetUp
TECHNICAL SPECIFICATIONS
Connection Type: Plug-and-play
Indicator Lights (LED): LED indicator confirms video streaming, microphone mute, on-hold, and Bluetooth pairing, etc.
Microphone Type: Mono, wideband, noise canceling
Buttons / Switch: Microphone mute
Cable length: 6 m
PACKAGE CONTENTS
One expansion microphone
WARRANTY INFORMATION
2-Year Limited Hardware Warranty
PART NUMBER
989-000405
GETTING STARTED
Find all the documentation we have available to get this product up and running quickly.
GET STARTED
PRODUCT REGISTRATION
Register your product for faster access to support and to activate any applicable warranties.
REGISTER A PRODUCT
FAQS
If you have any questions, we probably have the answers that you're looking for.
VIEW FAQS
DOWNLOADS
Find any available downloads that help extend the capabilities of this product.
VIEW ALL DOWNLOADS
WARRANTY
If you are not completely satisfied with your purchase we want to try to make it right.
FILE A WARRANTY CLAIM
CONTACT US
Still can't find the answers you're looking for? Drop us a line and an agent will take it from there.
REQUEST SUPPORT
<iframe class="ql-video" frameborder="0" allowfullscreen="true" src="https://www.youtube.com/embed/fU6pmKpwgL8?showinfo=0"></iframe>